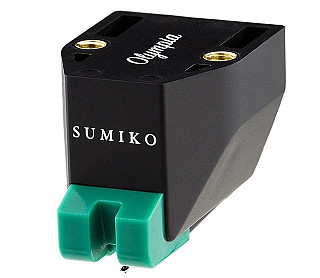 Info
Stav desky:
NEW nová - bez poškození
více ZDE
Popis
An improved version of the already very successful Rainier model, ensures even better recording capabilities and widening frequency bands by reducing unwanted resonances due to a well-used vibration case, which eliminates these even better. Overall, very faithful and soft delivery in all frequency bands.

We will recommend the Sumiko brand to all listeners who want to enjoy high-quality sound in a high class at a very reasonable price on the market, both in the MM and MC category.

Precise handmade production in Japan and many years of experience are their business card and you will really like their sound very quickly, just like us in our testing. It is necessary to let the laptops play for about 2-5 listening hours, then a constant beautiful sound will appear.
6.5g, 17.2 x 18.8 x 29mm (WxHxD)
Recommended Tracking Force
RS Rainier, RS Olympia or RS Moonstone (Interchangeable)