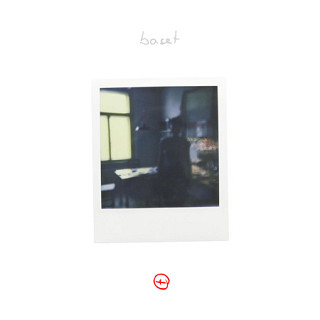 Info
Release:
2017
Catalog:
TRZ 016
Label:
Tranzistor
Record grading:
NEW without any damage
more info here
Description
LTD edition, hand-numbered

Info:
Jan Baset Střítežský je znám jako přední český kameraman. Má na kontě několik oceňovaných celovečerních filmů, například Alois Nebel, Fairplay, Křižáček, seriál Kancelář Blaník a mnoho dalších. Stojí také za výraznými videoklipy skupin Priessnitz, Umakart, The Prostitues, Esazlesa, J.A.R., EOST, OTK, Johannes Benz,Toxique... Nyní jako hudebník přichází se svým debutovým albem pod pseudonymem baset. 

Díky kameramanské profesi vnímá své písně velmi vizuálně a původní pracovní název desky "O lásce, životě, kameni a vůbec..." celkem napovídá, že vás zasáhne. 
Deset autorských skladeb v původně folkově písničkářském duchu díky netradiční muzikantské sestavě jako celek velmi překvapuje.
Do role producenta oslovil hudebníka a kulturně politického aktivistu Martina Přikryla (The Prostitues, červené karty pro Miloše Zemana). Na albu se dále podílejí výrazné osobnosti naší nezávislé scény jako klávesista Albert Romanutti (Katarzia, Bert & Friends), bubeník David Landštof (Wabi a Ďáblovo stádo, Slza) basista a violoncellista Martek Drahonovský (emozpěv) kytarista A.m. Almela (Kafka band, Ille) a Jan Vegy Táborský (Wild Tides, The Prostitues). O výsledný mix se postaral Jan Brambůrek z Tajnýho studia.

YT video: baset+ 108 slov

Album vychází 10. listopadu na domácím labelu Tranzistor na dvanáctipalcovém LP a digitálně v distribuci firmy Supraphon. Křest alba se speciálními hosty se koná 28. listopadu v Café v Lese.